DAY FOR 2002 AS LEADER CA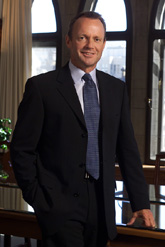 The Honourable Stockwell Day
Leader of the Official Opposition
Leader of the Canadian Reform Conservative Alliance
Leader's Biography
| | |
| --- | --- |
| Party | Canadian Reform Conservative Alliance |
| Date of Birth | August 16, 1950 |
| Place of Birth | Barrie, Ontario |
| Place of Residence | Ottawa and Penticton, BC |
| Family | Wife, Valorie and three sons |
| Religion | Pentecostal |
| Published Books | |
Education
Political Experience
First elected to Alberta Legislature (Red Deer), 1986.

Held various cabinet portfolios in the Progressive Conservative governments of Don Getty and Ralph Klein including Chief Whip, Government House Leader, Minister of Labour, Minister of Social Services, Provincial Treasurer and Deputy Premier, 1986-2000.

Chaired the Winds of Change conference on uniting "small c" conservative voters in Canada, 1996.

Founding member of the United Alternative Steering Committee.

Successful bid to lead the Canadian Conservative Reform Alliance Party, July 2000.

First elected to the House of Commons (Okanagan-Coquihalla) in a by-election.

Sworn in as a Member of Parliament and Leader of Her Majesty's Loyal Opposition in the House of Commons, September 19, 2000.
Professional Experience
Personal Experience
Stockwell B. Day was the Provincial Treasurer and Acting Premier of the Government of Alberta prior to becoming Leader of the Canadian Alliance.

Stockwell Day attended the University of Victoria in Victoria, British Columbia, received training in auctioneering and business in British Columbia and Alberta and also took counselling and ministerial training in Alberta.

In business, he has been active in Day's Auction Sales and as a contractor supplying commercial interiors.

His community work includes serving as Administrator and Assistant Pastor at the Bentley Christian School from 1978 to 1985, working on Teen Challenge Ministries, and serving as an education consultant. Stockwell Day has been involved in a number of community activities including fund-raising for local boards and associations and serving as a member of the Red Deer Rotary Club and the Red Deer Branch of the Royal Canadian Legion.

Mr. Day was first elected to serve as the Member of the Legislative assembly for Red Deer-North in May 1986. He was re-elected in subsequent elections in March 1989, June 1993 and March 1997. Mr. Day was appointed Provincial Treasurer on March 26, 1997.
---